In the midst of the several hundred pieces of legislation that were passed by the Alabama Legislature during the 2022 session, one new law may change the kind of cars we see on the road.
Earlier this month, Governor Kay Ivey signed HB 37, a new law that will no longer require drivers of certain 3-wheeled vehicles called an "autocycle" to possess a motorcycle drivers license or wear a helmet.
What is an autocycle?
What's the exact definition of an autocycle? Here is how it is defined:
"For the purposes of this chapter, an 'autocycle' means a motor vehicle that is designed to travel with three wheels on the ground, is equipped with a steering wheel or steering mechanism, a roll cage or roll hoops, a seat belt for each occupant, brakes that meet the requirements of Federal Motor Vehicle Safety Standard No. 122 and equipped with seating that does not require the operator to straddle or sit astride the seat."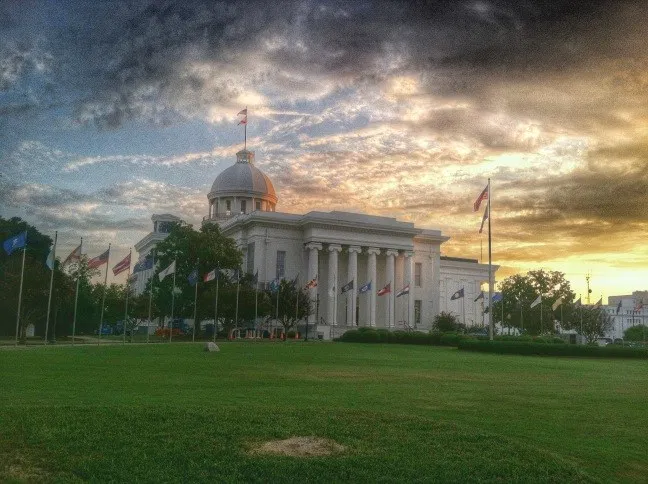 According to the author of the legislation, Montgomery County Representative Charlotte Meadows, the new law brings Alabama in line with other states that do not require a motorcycle license or helmet to operate an autocycle.
"From time to time we find statutes and regulations that need to be changed because they are no longer appropriate for new, innovative products," said Representative Meadows in a news release produced by Globe Newswire. "With the necessary changes provided in HB 37, I am happy to welcome another new company to Alabama!"
Coming to Alabama
Mark Frohnmayer, CEO and Founder of Arcimoto—a company based out of Eugene, Oregon that produces autocycles—looks forward to selling the new innovative electric vehicles to Alabama drivers.
"We'd like to personally thank Representative Meadows and Governor Ivey for moving this legislation forward and giving drivers in Alabama access to clean, sustainable transportation options, "We can't wait for locals and tourists alike to explore the great state of Alabama in a pure-electric FUV (Fun Utility Vehicle)."
Arcimoto vehicles are currently available in Arizona, California, Florida, Nevada, Oregon, and Washington. Sales are expected to begin soon in Alabama.
What do you think of Alabama's new 3-wheeled autocycle law? Tell us on social media and tag us at @thebamabuzz