The Alabama Senate passed a bill this week to change the official name of Edmund W. Pettus Bridge to the "Edmund W. Pettus-Foot Soldiers Bridge."
The bridge, which crosses the Alabama River in Selma, is the site where Bloody Sunday took place on March 7, 1965—an event that helped lead to the passage of the Voting Rights Act of 1965.
In recent years, there has been a move to change the name of the bridge after John Lewis, the longtime civil rights leader and congressman who was beaten on the bridge by Alabama State Troopers and a county posse on Bloody Sunday. Before his death in 2020, Lewis would invite a bi-partisan congressional delegation to join him commemorating the march.
Annually, the Selma Bridge Crossing Jubilee is held near or on the anniversary date.
Name Change Vote -adding "Foot Soldiers"
The bill—SB327—which is titled the "Healing History Act," passed on a 23-3 vote.
Sponsored by State Senator Malika Sanders-Fortier of Selma, the bill will not alter the lettering on the historic bridge.
Sanders-Fortier told the Associated Press, "Not a single letter would be touched. It would stay intact in its historical context. And at the same time… honor the history that is there and the history that came out of it."
Below is an excerpt from SB 327 pertaining to the name change legislation:
"The Department of Transportation shall place an appropriate marker at the foot of the Edmund W. Pettus Bridge in Selma, acknowledging the bridge as the Bridge of Hope and the foundation of the Healing History campaign, where all of Alabama's history is embraced and acknowledged for the purpose of healing history.
Notwithstanding the Alabama Memorial Preservation Act of 2017, commencing with any other law or rule to the contrary, the name of the Edmund W. Pettus Bridge in Selma is amended to the Edmund W. Pettus – Foot Soldiers Bridge. Nothing in this section shall be interpreted as authorizing any signage on or relating to the name "Edmund W Pettus Bridge" existing on the effective date of this act to be modified or disturbed in any manner. The name "Foot Soldiers" shall have separate signage that may be provided through a permanently installed light display, subject to approval by the Department of Transportation, which includes a silhouette of the Foot Soldiers."
Two Days Left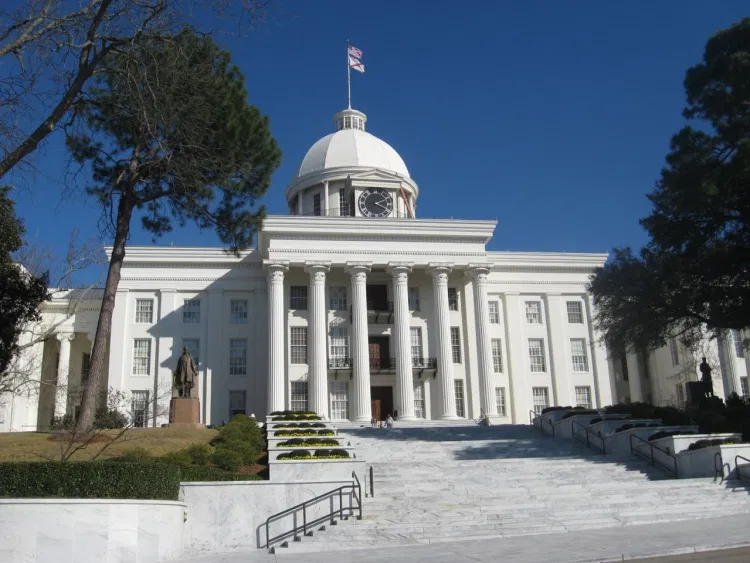 Along with the name change, the bill also creates the Tuskegee Airmen Freedom Fund to support the commissioning and protection of new monuments and the preservation of sites that have significance to Alabama history.
With only two days left in the 2022 legislative session, SB327 still must pass the House of Representatives.
Tell us what you think of the proposed name change on social media. Tag us at @thebamabuzz