On the second-to-last day of the 2021 session, the Alabama Legislature approved bills to legalize and regulate medical marijuana and to establish permanent daylight saving time upon congressional approval.
Medical Marijuana
After two days of debate in the Alabama House of Representatives, the lower chamber amended and passed the Senate version of the Medical Marijuana bill. The Senate followed with a vote of 20 to 9 to accept changes made in the House-approved bill.
The bill now goes to Governor Kay Ivey for her signature.
According to the Montgomery Advertiser, Gina Maiola, a spokeswoman for Gov. Kay Ivey, wrote Thursday night that the governor "looked forward to thoroughly reviewing" the bill.
"We appreciate the debate from the Legislature on the topic," the statement said. "This is certainly an emotional issue. We are sensitive to that and will give it the diligence it deserves."
If Governor Ivey signs the bill into law, the legislation will:
Create an intrastate system to regulate medical cannabis from the cultivation of the plants to the sales of products.
License up to 12 dispensaries statewide.
Allow doctors to prescribe medical marijuana products for cancer, epilepsy, chronic pain, autism, panic disorder, PTSD, sickle cell anemia, spasticity caused by certain diseases or a spinal cord injury and terminal illnesses.
Vaping or smoking of medical marijuana would be prohibited while products including gummies, oils or creams are allowed.
The bill received bi-partisan support. A chapter in the legislation was named the Darren Wesley 'Ato' Hall Compassion Act, in honor of Rep. Laura Hall's son. Hall first introduced medical marijuana legislation nearly two decades ago in response to her son's death.
If Ivey green lights the legislation, Alabama will become the 37th state to legalize medical marijuana, according to the National Conference of State Legislatures.
Daylight Savings Time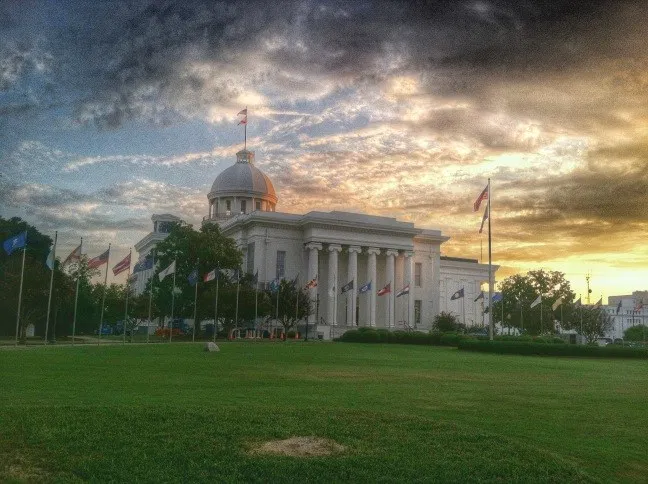 On a lighter note… or is it darker? The Alabama legislature passed a bill to permanently set the state's clocks on Daylight Savings Time. The U.S. Congress must approve this measure. Neighboring states Tennessee, Georgia and Florida have passed similar measures asking congress to make Daylight Saving Time permanent.
It is now up to Gov. Ivey to sign the bill. If she approves it, will she be humming Cher's 80s hit song… "If I Could Turn Back Time?" Now that would be a hoot!